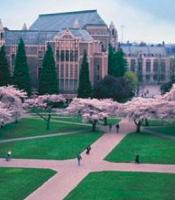 This just published from OpenCulture, I am looking forward to signing up for a number of these.
During the past two days, our list of Free Online Movies has been getting some good exposure. And we've got no complaints. But while assembling the movie list, we were also busy putting together a list of 500 Free Online Courses from top universities. Here's the lowdown: This master list lets you download free courses from schools like Stanford, Yale, MIT, Oxford, Harvard and UC Berkeley. Generally, the courses can be accessed via YouTube, iTunes or university web sites. Right now you'll find 55 courses in Philosophy, 50 in History, 50 in Computer Science, 35 in Physics, and that's just beginning to scratch the surface. Most of the courses were recently produced. But, in some cases, we've layered in lecture series by famous intellectuals recorded years ago. Here are some highlights from the complete list.
Visit this list of Free Courses for many more hours of free enrichment. Separately, you might also want to check out our collection of Free Language Lessons. It offers free lessons in over 40 languages.